A year ago, the ASP Transport system was awarded the best public safety product innovation award at the North-American Association of Uniform Manufacturers and Distributors.

Since then, the transportation kit has grown with a few more modular systems being added to the portfolio.
Our unique and exclusive modular system maximizes officer safety by allowing components to be added, removed or adjusted without having to remove the handcuffs.
It also allows the subject to sit more comfortably while reducing the risk of discomfort or injury (and therefore liability).
Available Transport System components include:
The exclusive, efficient design of the original Transport Kit uses the innovative ASP Rigid Ultra Cuff as a "hub," allowing the handcuffs to remain safely in place while other system elements are applied, adjusted or removed. The chain kit is ideal for corrections use, while the belt version is an option for applications like aviation security, where weight is a consideration. The belt version is also a good choice where the noise or public "optics" of a chain might be undesirable, such as in a courtroom.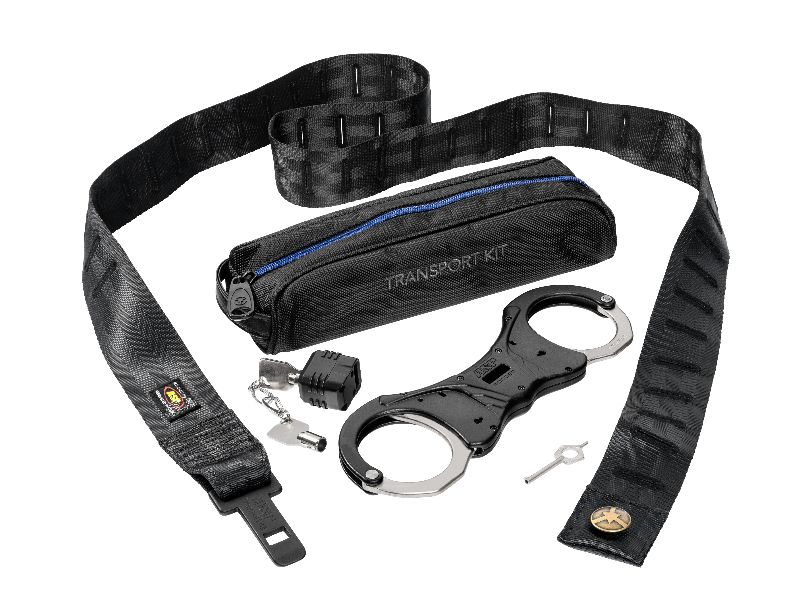 The chain (or belt) features a tongue that slides through a purpose-specific channel in the Rigid Ultra Cuffs. A proprietary, high-security lock engages the tongue instantly, without the key present—another important safety feature. The key, which engages a cylinder lock with 2,187 possible unique keyway configurations, is only used to remove the system. The Transport Kit includes the Rigid Ultra Cuffs and cuff key, chain or belt, system lock with two matched keys, and compact carrying case.
The Transport Plus adds another level of security and control, with the addition of leg shackles and an extra-long waist-to-ankle chain. The chain is wrapped around the subject's waist and secured with one of the high-security, proprietary locks, just as with the original Transport Kit. It is then secured to the leg shackles, using a second lock.
This complete kit includes Rigid Ultra Cuff wrist restraints, Ankle Ultra Cuffs, extended cuff key, extra-long chain, two auto-engaging restraint system locks, four matched cylinder keys, and a custom-designed EVA-molded carrying case. The Belt version of the Transport Plus is coming soon.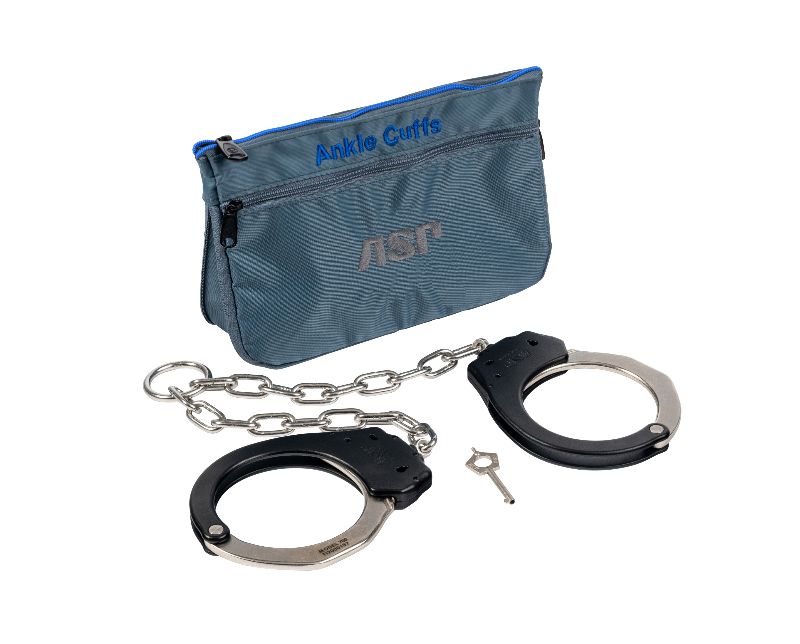 The new Ankle Cuffs are also available as a separate product, and come with a Pentagon key and carrying case. ASP Ankle Cuffs incorporate the same innovative design and features of standard ASP Ultra Cuff restraints, including dual keyways, forged aluminum frame and replaceable lock sets.
For further information on the ASP Transport Kit please contact us via the contact section below.