Fast and accurate scanning of cargo is an important productivity tool in
export-driven economies, and a vital element in protecting borders from illegal
imports.
X-Ray Cargo Screening Systems
As the exclusive supplier of Leidos screening systems, Tactical Solutions is proud to offer a range of solutions for cargo and border screening that's world-class. Government, industry, logistics and freight forwarding entities will find state-of-the-art systems for every location or situation, from modular units that can be assembled in virtually any room, to gantry-style and portal systems for scanning trucks, trains and containers.
Tactical Solutions offers a comprehensive range of X-Ray cargo screening systems for break-bulk, skids, pallet and ULD screening. These units have been deployed in freight forwarding, shipping and certified cargo-screening facilities to check a wide variety of cargos, from fruit through to electronics.
At Tactical Solutions, we have spent many years creating a reputation for quality security & detection equipment.
We hold a world-class portfolio of brands that are true market leaders in this category.

Speak to one of our consultants about your screening requirements
The dependable option for border security
It is possible to have secure borders, efficiently protected by technology that minimises unnecessary import/export disruption.
This cargo screening system is a powerful, single or dual view X-Ray screener for non-palletised freight.
The PX 10.10 offers superior performance and flexibility within a 1m tunnel that utilises a modular system, allowing breakdown and deployment through standard doorways.
The combination of Leidos's latest high-current X-ray source and user-friendly touchpad operator interface delivers excellent detection capability.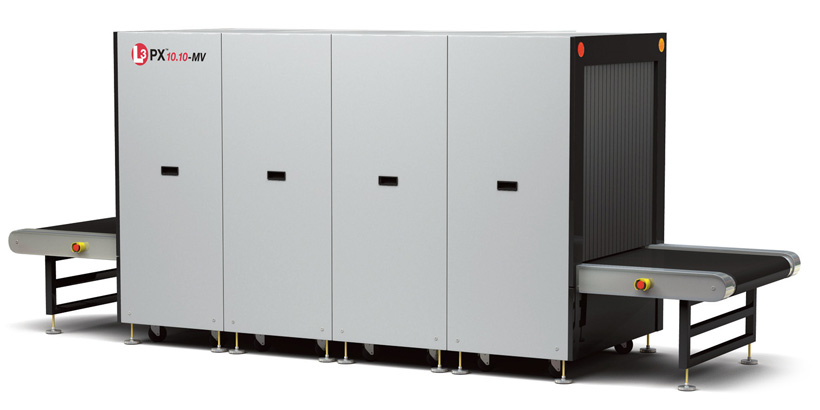 Tactical Solutions have spent many years creating a reputation for supplying quality security & detection equipment. We hold a world class stable of brands that are true market leaders within this category.
If you have any specific questions that you wish to ask Tactical Solutions
Ltd please contact directly or use the enquiry form provided.
Auckland Retail Store/Showroom and Head Office
7 Canaveral Drive
Albany 0632
Auckland
Wellington Retail Store/Showroom
NZ Campus of Innovation and Sport
Level 1, Block B, 30 Somme Road
Trentham, Upper Hutt, 5019
Brisbane
No retail store
3 Harrington Street, Arundel, QLD, 4214, Australia
P: +61 7 5619 5343
One of our consultants will get back to you shortly!
Proud Distributor and Partner of