Night vision and thermal imaging systems
Market Leaders for military and security applications
Night-vision and thermal-imaging systems





---
The Market Leaders in man-portable Night Vision and Thermal Systems for military and security applications
We have partnered with Theon Sensors to bring you the best-in-class for night vision and thermal imaging.
Set up in 1997, THEON SENSORS has grown from a supplier to its domestic market in Greece to one of the leading global players, with more than 100,000 of its systems in use in more than 55 counties worldwide, and a de facto best-in-class designation from the US Department of Defense (DoD).
+ Night Vision Monoculars and Binoculars
+ Family of Night Vision Weapon and Clip-on Afocal Sights
+ Night Driver's Viewers and upgrade kits for armoured vehicles
+ Family of Thermal Weapon and Clip-on Afocal Sights
+ Vehicle and platform-based digital Night Vision, Thermal Imaging and WSIR Systems
+ Thermal Afocal Sight for Fire Control Systems
+ Customised product designs for 3rd party solutions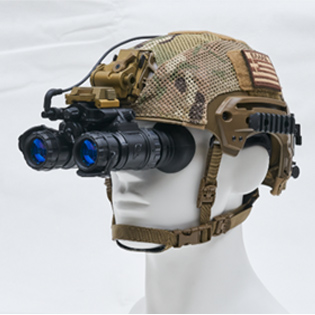 Night Vision and Thermal Systems
At Tactical Solutions, we have spent many years creating a reputation for quality security & detection equipment.
Speak to one of our consultants about your night-vision and thermal-imaging requirements.
Theon is continuously investing in the field of R&D
Best in class Night Vision, Thermal & SWIR technologies for man-portable and platform integrated systems
+ The lightest Night Vision binocular in its category
+ Rugged and user friendly design based on real user feedback
+ Optional Manual Gain Control
+ Integrated Infrared Illuminator
+ Independent Flip away & Flip up function- reduced silhouette
+ Enhanced sturdiness and ease of use dovetail design
+ 25 mm eye relief for improved comfort
+ Smart electronics
+ Mount available for large range of helmets including VAS shroud
+ Complete range of accessories including 3X magnifier, sacrificial, antifogging, day training, laser protection filters, camera adapters etc
Tactical Solutions have spent many years creating a reputation for supplying quality security & detection equipment. We hold a world class stable of brands that are true market leaders within this category.
If you have any specific questions that you wish to ask Tactical Solutions
Ltd please contact directly or use the enquiry form provided.
Auckland Retail Store/Showroom and Head Office
7 Canaveral Drive
Albany 0632
Auckland
Wellington Retail Store/Showroom
NZ Campus of Innovation and Sport
Level 1, Block B, 30 Somme Road
Trentham, Upper Hutt, 5019
Brisbane
No retail store
3 Harrington Street, Arundel, QLD, 4214, Australia
P: +61 7 5619 5343
One of our consultants will get back to you shortly!
Proud Distributor and Partner of