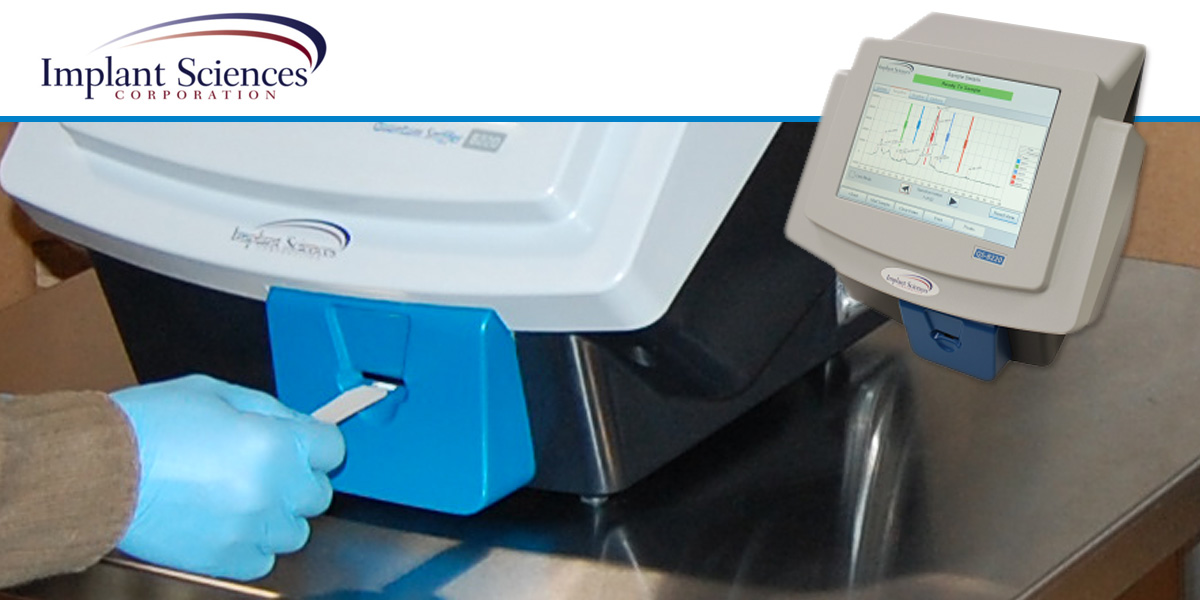 Announcement - Implant Sciences Partnership
Published: November 01 2016 | Tactical Solutions
Tactical Solutions is pleased to announce another new partnership. Implant Sciences products have now been added to our portfolio.
Implant Sciences Corporation (OTCQB: IMSC) designs, manufactures, and sells explosives trace detection (ETD) and drugs trace detection solutions for multiple security applications including aviation, transportation, customs, air cargo, critical infrastructure protection, ports and borders, force protection, public safety, and emergency responders.
The market leader and innovators of the ETD market, Implant Sciences is the pioneer of non-radioactive ETD. Its ground-breaking technologies are used in its flagship products, the QS-H150 handheld explosives trace detector and the QS-B220 desktop explosives and drugs trace detector. With over a decade of experience in designing and manufacturing non-radioactive IMS ETD systems, Implant Sciences' innovation has catalyzed the beginning of a new generation of the ETD industry.
For more info on how these devices can aid your security solution please use our
contact form
to arrange for one of our specialists to answer your inquiry.