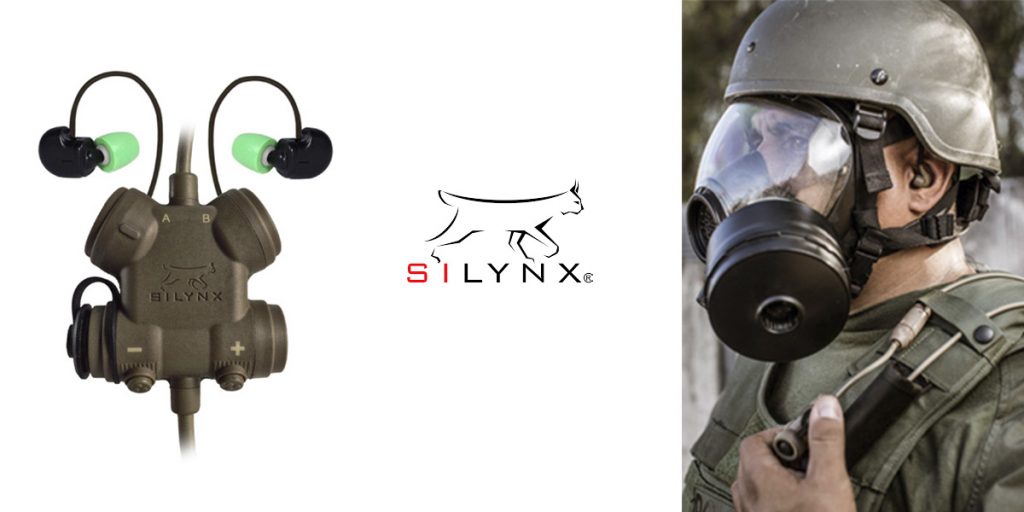 We are proud to announce our partnership with Silnyx
Published: 
May 17 2022 | Tactical Solutions
Silynx headsets are used by elite US and international warfighters, at all levels of law enforcement, including federal, state, and local, and international public safety and security forces. Silynx headset systems protect against impulse and steady-state noises while enabling the user to hear ambient noises, via "hear-thru" functionality, and maintain 360° situational awareness. Working closely with end users, Silynx integrates feedback from the field into all of its solutions.
Compatible with standard military and law enforcement radios and avionics interface units (AIUs), Silynx headsets provide unsurpassed comfort for long-term use in even the most extreme conditions.
Silynx's flagship CLARUS model is a modular headset system that can deliver one or two conversations simultaneously, and it works with a wide range of tactical radios, smartphones, and intercom systems (ICS). Tactical radios or an internal AAA battery can power CLARUS, allowing for use both mounted and dismounted. Simple to operate, CLARUS is a tough and reliable headset for the world's most demanding users. With its clear sound quality and comfortable fit, CLARUS is the ideal headset for any scenario.
For more information on the Silynx and their portfolio of tactical & industrial headset systems contact us below.
If you have any specific questions that you wish to ask Tactical Solutions
Ltd please contact directly or use the enquiry form provided.
Auckland Retail Store/Showroom and Head Office
7 Canaveral Drive
Albany 0632
Auckland
Wellington Retail Store/Showroom
NZ Campus of Innovation and Sport
Level 1, Block B, 30 Somme Road
Trentham, Upper Hutt, 5019
Brisbane
No retail store
3 Harrington Street, Arundel, QLD, 4214, Australia
P: +61 7 5619 5343
One of our consultants will get back to you shortly!