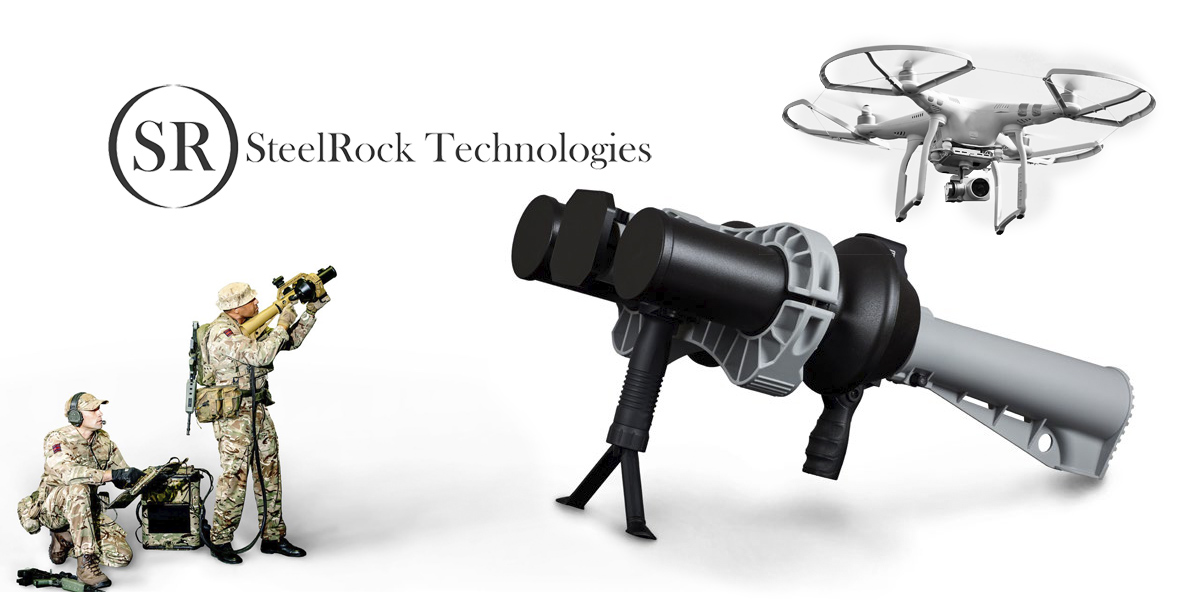 We are proud to announce our partnership with SteelRock Technologies
Published:
March 21 2022 | Tactical Solutions
Tactical Solutions has partnered with SteelRock Technologies to offer New Zealand, Australia, and trans-Atlantic countries access to world-leading fully certified and deployed counter-UAV systems.
The SteelRock Counter-drone solutions allow security professionals to safeguard sensitive installations against all modes of intrusion by rotary and fixed-wing unmanned aerial vehicles, as well as Unmanned Surface Vessels (USVs) and Unmanned Ground Vehicles (UGVs).
Engineered to military specifications and deployed with Tier 1 security services in multiple jurisdictions, their cost-effective counter-drone and anti-UV (Unmanned Vehicle) solutions set new standards for performance, modularity, and flexibility to meet the strategic needs of today's security operators.
Exhaustively field- and lab-proven, their systems are certified to the highest Environmental, Electromagnetic Compatibility (EMC), Radiation Hazard and Specific Absorption Rate test requirements. This ensures optimal safety for operators as well as reliable system performance and minimised impact on surrounding RF environments.
For more information on SteelRock please contact us through the link at the bottom of the page.
If you have any specific questions that you wish to ask Tactical Solutions
Ltd please contact directly or use the enquiry form provided.
Auckland Retail Store/Showroom and Head Office
7 Canaveral Drive
Albany 0632
Auckland
Wellington Retail Store/Showroom
NZ Campus of Innovation and Sport
Level 1, Block B, 30 Somme Road
Trentham, Upper Hutt, 5019
Brisbane
No retail store
3 Harrington Street, Arundel, QLD, 4214, Australia
P: +61 7 5619 5343
One of our consultants will get back to you shortly!