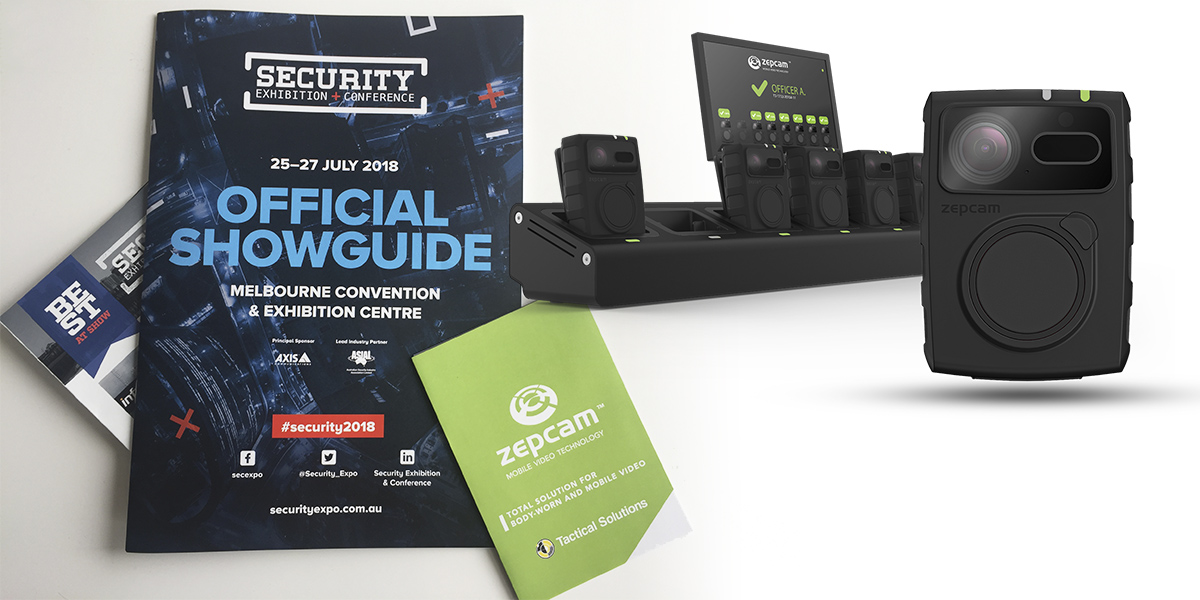 Zepcam bodycam, one platform integration at the Security Exhibition & Conference 2018, Melbourne
Published: July 26 2018 | Tactical Solutions
Tactical Solutions was proud to showcase some of their key security, counter measure and detection items at the Security Exhibition & Conference 2018 which was held in Melbourne this week.
Being Australia's largest security conference there was a lot of technology that were competing for the attention of the thousands of visitors to the conference.
Hard wired cameras with CCTV headlines dominated this sector.
When it came to the conversation of integration and getting the systems to work together, Zepcam got a lot of attention with its all-in-one-platform.
The system starts off at the dock with a flexible user ID with enables recorded video to be linked directly to the user. Once the bodycam has been used, it is docked, the user walks away and the footage, using 256k encryption is uploaded to the secure server.
This end-to-end encryption can either be done through a cloud server or the software can be manged on your own servers.
One of the strengths of the Zepcam software is that it is an open platform that can seamlessly integrate between other third party platforms.
We visited two of our open integration partners, Milestone and Genetec at the show.
Integration is pre-built to work with these systems using the Zepcam API (ONVIF compatible). Zepcam works directly with the major VMS suppliers to make sure the software integration is up to date.
Zepcam also integrates with other leading Video Management Systems like Cisco VSOM, OnSSi/Seetec, Bosch, Microsfot Azure and several others.
If you would like to talk about or see how the systems work, please get in touch below.