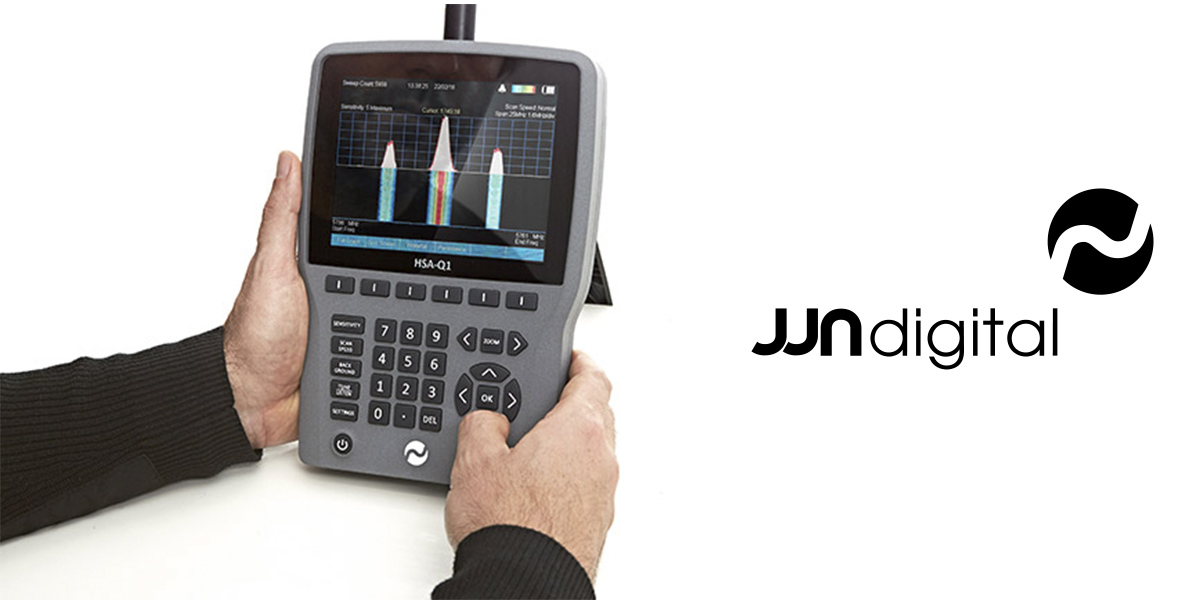 PROFESSIONAL COUNTER SURVEILLANCE (TCSM)
Published: July 10 2018 | Tactical Solutions
JJN digital have developed a range of counter surveillance products that give users the power to detect the latest types of devices as they come to market. Keeping up with rapidly developing technologies, JJN have pioneered detecting conventional VHF/UHF listening devices, wireless video devices, GSM, GPRS and then 3G devices, GPS tracking devices, frequency hopping, spread spectrum devices and SHF (Super High Frequency) devices. More recently the latest detection challenge has been the new ultra fast 4G cellular network and the latest 'Store and Forward' Wi-Fi/Bluetooth based devices.
Their mobile phone detection products are now being used in environments where mobile phone usage is prohibited, such as boardrooms, prisons, hospitals, exam halls etc. The high sensitivity detectors allow users to be instantly notified of unauthorised mobile phone activity and to locate the position of the target phone.
All the frequencies have been adjusted to New Zealand and Australian standards.
| | |
| --- | --- |
| HSA-Q1 | |
| The flagship model HSA-Q1 is a fully integrated portable RF Spectrum Analyser designed specifically for professional countermeasures use. With a frequency range of 0 to 13.4 GHz and sweep time of just half a second, it offers unprecedented performance in a truly handheld package. Learn more by clicking here | |
View the full range by
click here
or for more information about specifications or to speak to a counter surveillance consultants
click here